Professional Kinesiology Practice
The Professional Kinesiology Practice System was developed by Dr. Bruce Dewe, MD, from New Zealand, and from the research contributions of dozens of practitioners around the world. PKP is a system of addressing issues on the physical, energetic, mental, emotional, biochemical and spiritual level based on a hierarchical system of priorities.
Relying on the body's wisdom and a thorough balancing procedure, the PKP system guides the practitioner to identify key issues and specific techniques that will gently and effectively release stuck patterns. The PKP system offers over 300 corrective techniques, including techniques to identify and release sabotage programs in the body. It is a client based program that does not treat, diagnose or prescribe. This helps make the correction with greater self awareness of the link between your body, your thought processes, your emotional state and spiritual balance. Setting goals identifies specific energetic patterns that underlie reactive behavior patterns. Working primarily through the meridian system, the practitioner aims to balance the body's subtle energies, thereby stimulating the body's intrinsic healing ability.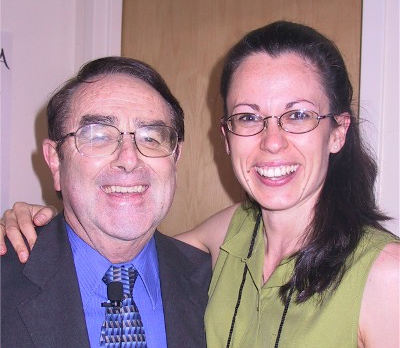 Dr. Sandrine Martin, DC with Dr. Bruce Dewe, MD at the 2005 Touch for Health Conference
Why Dr. Sandrine Martin?
Dr. Sandrine G. Martin, DC, DABCI has been using Kinesiology on her patients since 1994 and has performed more than ten thousand sessions on patients ranging in age from a few hours after birth to adults well into their late 80's.
With over 500 hours of training in Kinesiology, including 100 hrs of post-graduate work, Dr. Sandrine Martin has studied with the top Kinesiology practitioners in the world, learning firsthand from the founders of AK and PKP.
She is considered by many in her field to be an expert in Kinesiology.